A conversation with Martin Häfele from DSM
Organizations devote a great deal of time and energy to safety at work. The majority of managers and supervisors say that they want to make every effort to guarantee a safe environment for their people. Many organizations already focus extensively on managing risks through control mechanisms, such as procedures and guidelines. Even so, incidents may still occur.
Research shows that the human factor plays an increasingly important role in reducing the number of incidents – after all, people have differing views on what is or isn't safe behavior.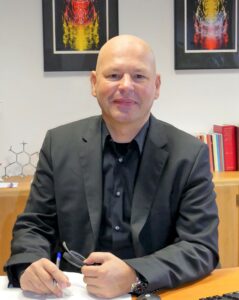 Martin Häfele is the Managing Director of DSM Nutritional Products in Grenzach, Germany. Jan Kwint (CEO LTP) and Marius de Bruin (Partner LTP) traveled to the leading DSM site to talk to Martin about the significant role of leadership in matters of safety and the impact of the safety leadership development program, which was initiated by DSM and LTP in 2019.
Safety is about everyone, everywhere, every time
"We're experiencing a change in our culture. Our leadership's safety-first commitment is clearly visible to everyone in the organization and is experienced actively. If it's not really safe, even if all you have is a 'bad feeling' about something, stop right there. Take some time to reconsider, ask a colleague or supervisor for help, and find a way to do the job safely. Safety is about everyone, everywhere, every time, and every leader has to live and breathe this attitude all the time in order to inspire the workforce to do the same."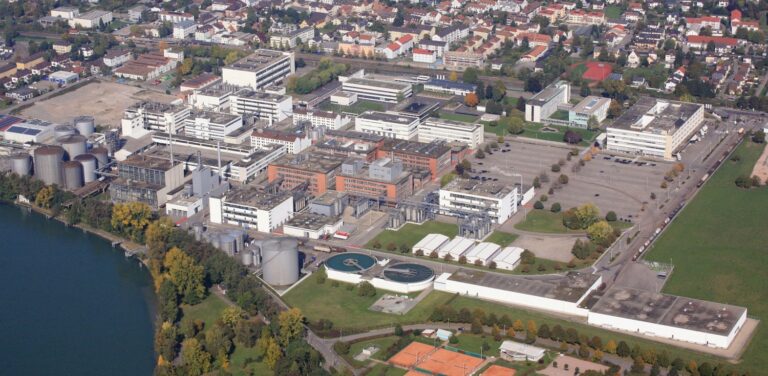 From R&D scientist to site director
I studied chemistry and chemical engineering and after several years with Akzo Nobel, I came to work for Roche, and later DSM, about 20 years ago. I started as an R&D scientist in development in Switzerland and then moved to plant management, plant improvement and production management.
About seven years ago, I got my first job as a site manager at DSM's Lalden plant in the Canton of Valais. Lalden has about 160 employees. It's a high-tech, heavily automated and very successful production site – often considered the front-runner and a role model within DSM operations and that was my experience, too. In my time there, we had four years without any incidents.
Safety track record below level of ambition
In 2017, I was appointed as the managing director of DSM's Grenzach plant, which had a very different reputation and history compared to Lalden. Grenzach went through a successful but somewhat challenging cost-cutting program between 2010 and 2012, which continued to have an impact on engagement on all levels of the organization. And the safety track record at Grenzach was below DSM's level of ambition.
Intensive programs were initiated to improve engagement and safety behavior. Incident numbers had fallen, and we thought we were on track. But in 2018, we suddenly had a worrying setback. We experienced rising employee injuries, and then in January 2019 an employee of an external contractor scaffolding company suffered a 12-meter fall. Miraculously, he survived without any permanent injuries, but we realized we needed to make changes, and quickly.
"It was necessary to raise risk awareness even further, improve people's attitudes, change the way we work and – in particular – build a culture of leadership within our plant."
We appointed a full-time safety culture lead and changed how we communicate. We made time for things like kaizen safety events and introduced SafeStart – a proven and reputable risk awareness program – for everyone on site. Plus, we started a dedicated safety leadership development program.
That's where LTP came in
We were impressed by LTP's safety leadership assessment proposal from the very beginning. We took some time to work together and configure the program for Grenzach, fine-tuning even further once the program had been launched. One addition to the initial approach was changing the leadership assessments from mandatory to voluntary and allowing the employee leaders themselves, rather than the company, to take ownership of the process.
From voluntary assessment to mandatory development plan
Rolling out a mandatory leadership assessment program could be perceived as threatening and might be considered impossible in a strongly unionized environment. So, we opted for a voluntary and private LTP safety leadership assessment, introducing it as a positive development opportunity for each leader.
We did impose a structured follow-up safety leadership development plan, however, whether or not the leader in question had taken advantage of the assessment. The follow-up plan had to be approved by an LTP psychologist and agreed upon with the leader's supervisor and represents the basis for our ongoing development talks and review sessions. We review progress and adjust the plan where necessary, making development goals as concrete and practical as possible.
The high acceptance level achieved among our leaders at the site confirmed that this approach was indeed the right choice. The assessment participation rate was over 95 percent and the quality of the development plans and interactive talks were excellent.
We started at the top and worked our way down the hierarchy. I came first and then the next levels of leadership – in the end, more than 150 leaders participated in the program. We took plenty of time and had real, deep talks preparing for the program. Initially, some leaders were reluctant to talk to a psychologist, but these talks helped us convince all of our leaders that the program would add value and result in benefits for their day-to-day work. To an important extent, the positive feedback after the assessment indicated that leaders truly appreciate the support and initial concerns had mostly been overcome.
This program in partnership with LTP has allowed us to gain new insights about ourselves and many of us have dared to open up. We are seeing changes. The program has significantly increased trust within the management team with my direct reports. We had a very open talk about the program results and have seen a strong team building aspect as well as individual development.
Structure and competence
Besides the individual assessments and development plans, we also gained significant insight into cultural aspects and interactions. For us, it was really helpful to perform an overall analysis of the individual assessment data. We found that Grenzach still experiences great demand with regard to structure and guidance. We also identified points requiring special attention – such as the role of plant managers as the link between the workforce and senior management – and developed dedicated training courses to enable them to be better safety leaders.
Hanna Lanz, the LTP business psychologist who led the development project, made this crucial observation: "There are leaders, especially at the shift lead level, who are less aware of the skills it takes to be or become an inspirational leader. They are engaged, but still might not be capable enough to serve as safety leaders."
This observation was an eye opener for us within the management team and will have an impact on development and staffing in the coming months.
Keep focus and momentum
Right now, it is important not to rush, not to expect instant change but to have stamina and maintain our focus and momentum.
We talk to and challenge our leaders constantly: how is the development of your team going? What are you doing to develop yourself and your interaction with your team further? How is this development based on the assessment? Where do you have real doubts regarding individual leaders in your team?
"We encourage and support every leader by following a three-step approach: connect and have real talks, coach your leadership team members where necessary, and dare to make a change if you have doubts about safety leadership capability."
We think it's crucial to schedule follow-up development meetings with LTP, which we started this year. It is worth investing continuously and committing to a multi-year program instead of a one-off exercise. Marius de Bruin, managing partner at LTP TestNed, emphasizes the importance of a three-way conversation involving not only consultants and employees but their managers as well. This is important because managers play a crucial role in coaching their employees to work safely.
Impact of the program
We have definitely seen change and the results demonstrate the effectiveness of our approach. In 2019, we had an 11-month stretch without a single reportable incident, which is a huge improvement. We made these changes in the management and are therefore seeing strong development of our leaders. For me personally, one big change after the LTP assessment is the quality of dialogue with the people who report to me: our regular conversations have become more intense and open, more in-depth (not only in operational terms), and we have gained strong mutual respect and developed a spirit of winning together.
The LTP program is also good for the reputation of the Grenzach site within DSM. As the pilot project within our company, everybody at DSM is looking at us with interest. We have received a lot of positive feedback from all over the organization and share such feedback actively with our team. I believe that what we have done is exemplary and our success is clearly visible.
Four pillars
Our safety program is based on four pillars:
The first pillar is to increase risk awareness and improve the safety behavior of every employee on site. We are building this pillar with the established SafeStart program and by creating bottom-up safety culture teams.
The second pillar is competence. You can't work safely if you don't know how; tools and training are crucial to our success.
The third pillar is about contractors. We don't discriminate between contractors and DSM employees: an incident on site means someone getting hurt and that is unacceptable. Health and safety apply to everyone. Good monitoring, clear communication and a personal, trusted connection between our leaders and contractor leaders characterizes our approach.
The fourth and most crucial pillar is visible leadership. Our leaders have to make the difference, and visible leadership means not only being on site, but being on site as a leader. This is the pillar that the LTP program was designed to support.

A perfect fit
Looking back, I can say that the safety leadership program with LTP was a real success. LTP's consultants listened carefully and fine-tuned the program. They helped us with their outside-in view, structured analysis and clear statements, always expressing empathy and remaining open to a dialog. The program was challenging in some ways but very respectful towards our leaders. A psychologist's view of our safety culture and our safety leadership skills was new and persuasive and that helped, too.
I appreciated the high level of professionalism and the advice we received helped us to further develop our safety culture program and, importantly, to improve on-site safety. My personal assessment and the final report from the program – with an analysis of the whole organization at Grenzach – have been serving as a guide for me ever since.
"It was and still is a perfect fit for DSM Grenzach."
– Martin Häfele, DSM
About LTP Business Psychologists
LTP is one of the leading psychological consultancies in the Netherlands. For more than 90 years, our focus is on innovation and quality in (online) assessments and staff development. These activities have led to the creation of assessments and development programs with an explicit focus on safety-critical positions. Our findings contribute to a safer working environment. How can we help you and your organization?
Marius de Bruin
Partner LTP
M.deBruin@ltp.nl